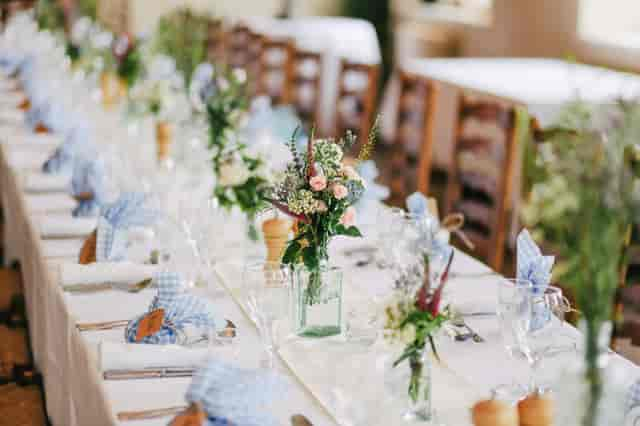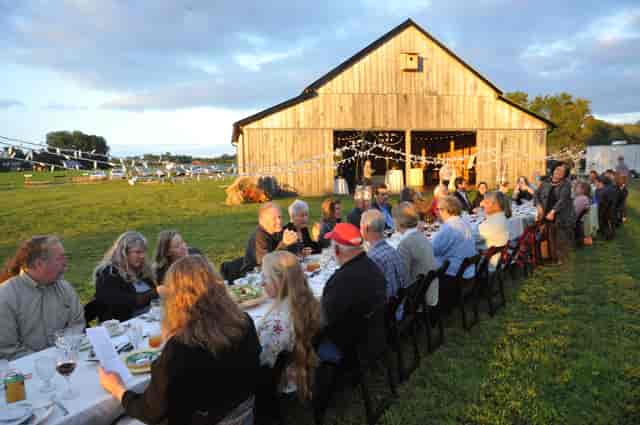 Dream Weaver Cafe & Catering
410.535.4355 www.dreamweavercatering.com
Welcome to Dream Weaver
410.535.4355
www.dreamweavercatering.com
Here to bring you the best in fresh, locally sourced menu items.

Come in and enjoy REAL food, prepared by our fabulous staff in our cozy, comfortable cafe setting. Our staff has over one hundred years of combined experience in providing the best in fresh foods and services. Commitment to excellence in service, menu development, additional services and networking in the community contributes to the highest standards in ethics and professionalism.

Thank YOU, to our loyal customers who have supported local, independent restaurants in Prince Frederick!
Dine In – Carry Out – Curb Service
Banquet Rooms
Having an event and need space to host your party? Join us in one of our spacious banquet rooms. We have multiple options for you to choose from.

Showers | Birthday Parties | Rehearsal Dinners | Retirement Parties | Business Meetings and More!
Become a VIP
Receive updates on special events, new menu items, menu reviews, and more!
Thankful Thursday
Thankful Thursdays!
Awesome family meals to pick up while benefitting a local non profit!
March 11: Dreamy Fried Chicken with potato salad and cole slaw
It's Thankful Thursday!

This season of COVID has taken so many moments with it, but Dream Weaver wants to be a part of making new special moments for you and your family!

It's what Thankful Thursdays is all about! Every Thursday, let us be the ones to cook and you spend time with your family together around a table.

We'll do the work, you enjoy the moment!

And this is all while giving back! Gratitude gives, so 10% of your purchase will be donated to a local non-profit in our community.

Creating moments for families and supporting a local business, all while giving back to the community….now that's Thankful Thursdays!

Thankful Thursdays will be offered through the end of March. Pre-ordering is helpful! Pick up by 330pm.Dinner for Two Dinner for Four
Limited quantities! Pre Ordering advised!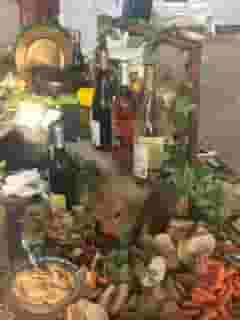 Catering
Weddings, Receptions, Corporate Events, Picnics, Conferences, Luncheons, Breakfast Meetings, Box Lunches; no event is too big or too small. Catering to the Southern Maryland, Annapolis and DC Metro Area, it is our intent to provide our customers the freshest food products of the season, utilizing local resources whenever possible.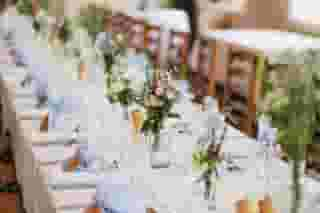 Event Planning
Let the Dream Team create and manage the details of your special event so you won't have to!! Professional event planning from start to finish! View more info by following the link below.
Visit Us
Prince Frederick, MD
114 Solomons Island Rd, N
Prince Frederick, MD 20678

Hours
Monday - Saturday:
8:00 am - 3:00 pm
Sunday:
8:00 am - 2:00 pm
Leave a Review
Leave a Review
"They taste like childhood!! Soo yummy and delicious!"
"The wild mushroom turnover was amazing! The crust was light and fluffy and the filling was tasty - the right blend of mushrooms and gouda cheese. Delicious! The salad that came with the meal was full of lots of fresh vegetable. Check it out the next time it is on the specials menu."
"Perfect Burger! Cooked to order just the way I like it!!"
"You can NEVER go wrong with Dream Weavers French toast! It is so yummy and definitely amazing comfort food!!"
"The online ordering made it SO easy to grab and go on a busy day. I will definitely do it again soon!"
"Cream of crab soup was delicious and full of crab meat! One of the best I've had!!"
"They taste like childhood!! Soo yummy and delicious!"
"The wild mushroom turnover was amazing! The crust was light and fluffy and the filling was tasty - the right blend of mushrooms and gouda cheese. Delicious! The salad that came with the meal was full of lots of fresh vegetable. Check it out the next time it is on the specials menu."
"Perfect Burger! Cooked to order just the way I like it!!"
"You can NEVER go wrong with Dream Weavers French toast! It is so yummy and definitely amazing comfort food!!"
"The online ordering made it SO easy to grab and go on a busy day. I will definitely do it again soon!"
"Cream of crab soup was delicious and full of crab meat! One of the best I've had!!"
"They taste like childhood!! Soo yummy and delicious!"